Our Mission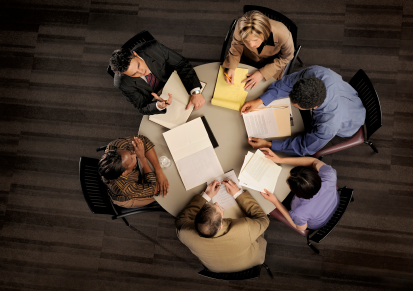 To drive excellence and innovation in the sales and management professions.
Change Leadership Group helps managers and their companies compete and win in today's business climate by becoming agents of change that deliver irresistible value to their clients. CLG's Change Leadership Framework®, based on the research of leading psychologists, provides a blue print and tool suite to assess the forces affecting the customer's organization and to lead the changes that help the customer succeed.
What We Do
We are a training and management consulting firm specializing in the areas of change leadership and business performance improvement.
We help our clients improve their business performance, grow their revenues and profits, and achieve their business and personal goals.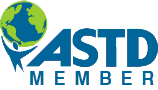 The ChangeCentric Selling® methodology, based on our proprietary Change Leadership Framework®, is a sales method and tool suite that helps companies expand their businesses and lock out competitors by developing more strategic customer relationships. Change Leadership Group's unique change-centric approach assesses the forces that influence each buying decision and then assists the buyer in achieving the desired goal.
Our Philosophy

Our focus is on client success. We believe change must demonstrate results and realize substantial benefits to be successful. Therefore, we work closely with clients to understand their goals and then we help them make the changes that enable them to achieve those goals. All of our services come with a 100% satisfaction guarantee—if we don't achieve your conditions of satisfaction, we make it right, or you get your money back.

Our Difference
Harnessing Change Psychology
Change Leadership Group is not just another company that created an acronym or catchy phrase to remember basic skills. We have developed substantive intellectual property founded on proven principles of human psychology. Our Change Leadership Framework® is based on the research of leading psychologists into how people and organizations change. It provides valuable insights into people and organizations, helping managers and salespeople deliver the most value.
Accelerating Business Performance
In today's business environment, business-as-usual is not an option. But, change itself is not the goal–it is the vehicle to achieve the goal. At Change Leadership Group, we keep our focus on the goal–improved business performance. To accelerate their business performance companies must improve their efficiencies, expand their capabilities, and strengthen their agility. We bring process expertise to help our clients and their customers make the changes that enable these improvements.
Creating High Value
A core principle of the Change Leadership Framework is to focus on changes that generate the most value.  Often the difference between success and failure is determined by the smallest detail. Therefore, generating high value requires disciplined vision, planning, and execution.  At Change Leadership Group we build total quality management and high-value delivery into everything we do. We cultivate these philosophies and systems with our clients, enabling them to deliver higher sustainable value to their customers and stakeholders.
Delivering Professional Development
We drive excellence and innovation in the sales and management professions, helping salespeople and leaders achieve the highest levels of professional development. Sales and leadership are multi-faceted areas of skill and knowledge that require constant learning, refinement, and adaptation to changing conditions. We provide a deep and broad curriculum facilitated by highly trained and experienced experts to help our clients continually take their professional development to the next level.
Innovative Influence™
We utilize techniques we call "innovative influence" to help people and organizations learn new behaviors. To have value, knowledge must be integrated into behaviors and utilized in daily practice. Therefore, we utilize innovative techniques to help clients not only acquire new knowledge, but develop–and maintain–new behaviors. For example, we use the Joe Bulldog™ cartoon character to illustrate concepts and bring them to life. And we utilize state-of-the-art technologies, tools, and instructional design principles to facilitate learning and influence behavior that endures over time.
Our Corporate Values
Integrity
Change Leadership Group and its partners conduct themselves with high standards of integrity, honesty and fairness and abide by the Change Leader Code of Conduct.
Delivery
At Change Leadership Group, all our thinking and action is centered around the concepts of delivery:  a) that value is created when the vendor delivers to the buyer;  b) that delivery is from one state to another and the delivery of realized results; c) that the value created is proportional to the quantity and quality delivered.
High Value
We endeavor to help our clients capture opportunities that create the highest value. To identify new high-value opportunities, one must be open-minded. To allocate one's resources to high-value opportunities, one must select opportunities wisely. To fully realize high-value opportunities, one must mitigate risk and commit completely.
Questions about Change Leadership Group? Contact us to learn more about how we help companies grow.