Our Mission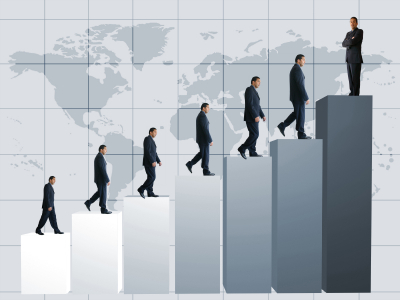 Our mission is to drive excellence and innovation in leadership. We are committed to helping you achieve the highest levels of professional development and business performance.
Change Leadership Group helps companies and their leaders compete and win in today's business climate by becoming agents of change that deliver irresistible value to their clients. Our Change Leadership Framework, based on the research of leading psychologists, provides a blueprint for helping internal and external customers make the changes necessary to achieve their goals.
Does it seem harder and harder to get customer or stakeholder attention these days? Does your product or project always seem to fall short of being a priority for customers or stakeholders? What if there were a way to have customers or stakeholders begging to be higher on your priority list, instead of you begging to be on theirs? How would it feel to be with a customer closing a sale and be interrupted by another customer calling you pleading to take their order instead? What would that mean for your business? You can become invaluable to customers and stakeholders and dramatically grow your business, if you change your leadership paradigm to a change-centric approach.
A change-centric approach is the philosophy that the motivation behind every purchase, budget, and project approval is the desire to make a change—a change that enables the approver to achieve a goal. The way you can become a change-centric manager and leader is by practicing the five disciplines of the Change Leadership Framework®.
We apply the Change Leadership Framework in two practices: Business Performance and Sales Performance.
Business Performance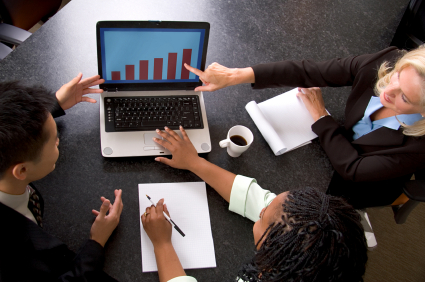 CLG consultants help you learn the five disciplines of the Change Leadership Framework, taking your leadership to the next level of excellence.
Accelerating business performance is a central principle of the Change Leadership Framework.  While it is true that in today's business environment, business-as-usual is not an option, change itself is not the goal–it is the vehicle to achieve the goal. The goal is improved business performance. Our change leadership curriculum helps today's managers and executives lead changes and empower their organizations to improve their business performance.
Leadership is a multi-faceted set of skills and knowledge that requires constant learning, refinement, and adaptation to changing conditions. We provide a deep and broad curriculum facilitated by highly trained and experienced experts to help our clients continually take their leadership and professional development to the next level.
Change Leadership for Managers and Executives: This 3-day bootcamp will challenge your thinking, stimulate your creativity, identify your obstacles, and build your confidence.
Creating Value for IT Executives: Whether you are a first-line IT administrator, IT vendor, or CIO, this course will give you fresh perspectives, energize you for action, and help you become recognized as a highly valued business enabler.
Change Leadership for Project Management Professionals: Not only will this course help you lead projects successfully, if you have a PMP or PgMP credential from the Project Management Institute, it will help you maintain your continuing certification requirements.
Sales Performance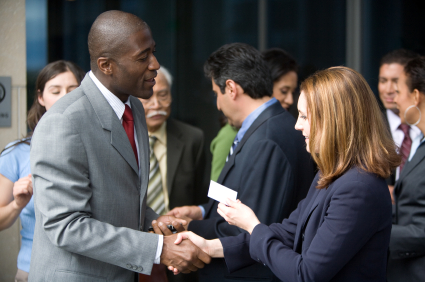 Our ChangeCentric Selling® methodology helps your salespeople grow your revenues, increase your margins, and build a strong competitive advantage.  Today's buyers are empowered with a wealth of information available on the Internet and access to the best solutions at the best prices from around the globe. These factors are devaluing the traditional role of salespeople. Companies can respond by pushing more of their sales on to their websites. But, this further commoditizes their offerings. To preserve their value,  maintain strong differentiation, and build a strong competitive advantage, companies must have highly skilled salespeople who not only sell consultatively, but also proactively act as agents of change to create new, high-value opportunities on behalf of their customers.
The CLG sales training curriculum helps salespeople achieve the highest levels of professional development, enabling them to become highly skilled change leaders that create compelling value for customers. Utilizing our Innovative Influence™ training techniques and highly trained and experienced consultants, we help salespeople not just acquire new knowledge and valuable insights, but also to put them into daily practice. Your salespeople will be energized and inspired with new ideas and new skills.
ChangeCentric Selling Bootcamp: A high intensity, action-packed training course that will energize salespeople and help them develop new leadership skills for achieving explosive growth.
ChangeCentric Selling Workshop: Training on a tight schedule. Energize your sales team and turn them into agents of change that deliver irresistible value  to customers.
Selling Change Seminar: Squeeze this motivating half-day seminar into your next company function. Attendees will learn how practicing the five disciplines of the Change Leadership Framework® can have powerful influence and deliver enormous results, whether for their own organizations or for customers'.
Forceful Selling Seminar: This half-day workshop focuses on the two core questions of change leadership: 1) What forces are motivating the customer to change? 2) How is the customer responding to those forces?
Presentations: Want to inspire your audience to become change leaders that create opportunities, grow businesses, and help others achieve their goals?
Webinars: Join Brett Clay, author of Selling Change, and the founder and CEO of Change Leadership Group, as he addresses the hot issues in today's challenging sales environment.
Follow-Thru Consulting: Ensure the ChangeCentric Selling® methodology is successfully institutionalized across your sales organization and is integrated into everyday selling practices.
Custom Training: If you have identified specific developmental needs for your organization, we can develop and deliver training that utilizes specific aspects of the ChangeCentric Selling methodology.
Questions about Training from Change Leadership Group? Contact us to learn more about how we help companies grow.